The Clarkson Foundation Inc.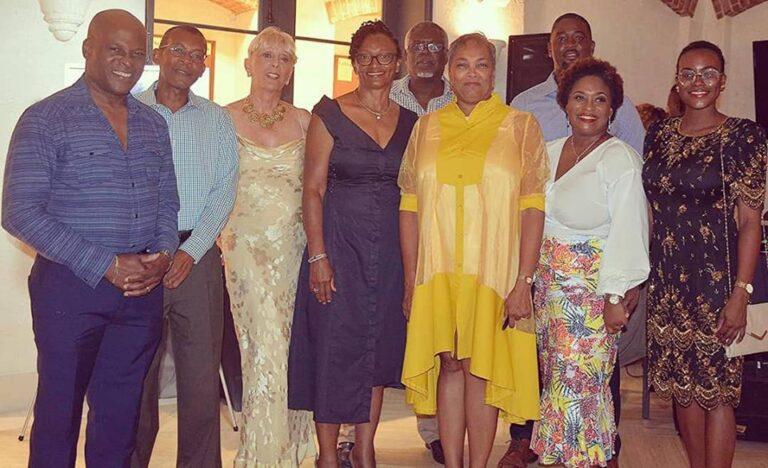 The Clarkson Foundation Inc. is a registered charity (No. 36665 ) based in Barbados. Our Projects primarily focus on personal development, youth, education sports, agriculture and disabilities.
Founded by Patron The Honourable Edmund G Hinkson LLB, LLM, St. James North Member of Parliament and Former Home Affairs Minister The Clarkson Foundation Inc. has been able to keep its mandate in helping numerous individuals throughout its communities. Together with its Board of Directors, Mr Hinkson seeks to raise the development of Saint James North one individual, one household at a time.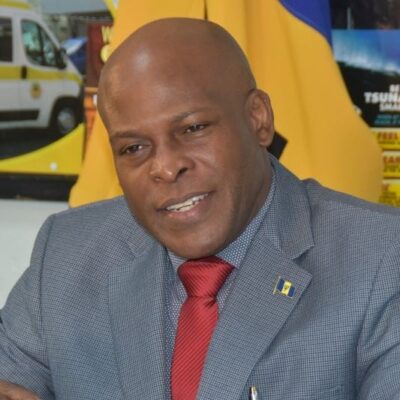 Hon. Edmund G Hinkson M.P. LLB, LLM
Patron – The Clarkson Foundation Inc.
Edmund Gregory Hinkson is a successful attorney-at-law who was called to the Barbados Bar in January 1985 and has been the Member of Parliament for Saint James North since February 2013. He served as Barbados' Minister of Home Affairs between May 2018 and July 2020.
Edmund is a former Director of the Council for the Disabled and a former Deputy Chairman of the National Advisory Committee on the Promotion of the Rights and Needs of Persons with Disabilities. A member of the Association of the Blind and Deaf, Edmund is nationally recognized as being one of the leading advocates in the promotion of rights for persons with disabilities.
Mr Hinkson is a former leader of the Lions Clubs of Barbados and a former member of the Salvation Army's Advisory Board of Directors. He has also served as Board Chairman, Deputy Chairman and Director of many statutory corporations and government committees.
A 1979 University of the West Indies Scholarship winner, Edmund has been married to Beverly for the past 30 years and is the proud father of two children, Erica and Gregory.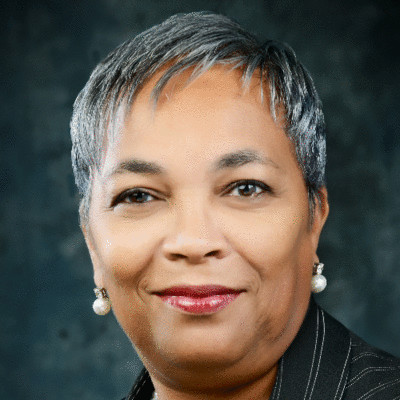 Beverly Anne Smith-Hinkson EMBA, BA, CCR
Chairman – The Clarkson Foundation Inc.
Mrs Beverly Anne Smith-Hinkson was appointed to the position of Chairman of The Clarkson Foundation Inc. in 2013. A Management Consultant by profession, she is the Executive Director for Administration and Finance of Datalore Inc and a Consultant to the University Bookshop, The University of the West Indies.
A twice graduate of the University of the West Indies, Mrs Smith-Hinkson has served on several Boards and Committees over the years including the Sanitation Services Authority as the Deputy Chairperson and the National Assistance Board. She has a keen interest in the development of young persons and has conceptualised the Life and Work Skills programme which has become the flagship programme of the Foundation.
Mrs Smith-Hinkson is the wife of the Foundation's Patron, Mr. Edmund Hinkson, M.P. for St. James North. She is the mother of one of the Foundation's Directors, Miss Erica Hinkson, and of Mr. Gregory Hinkson.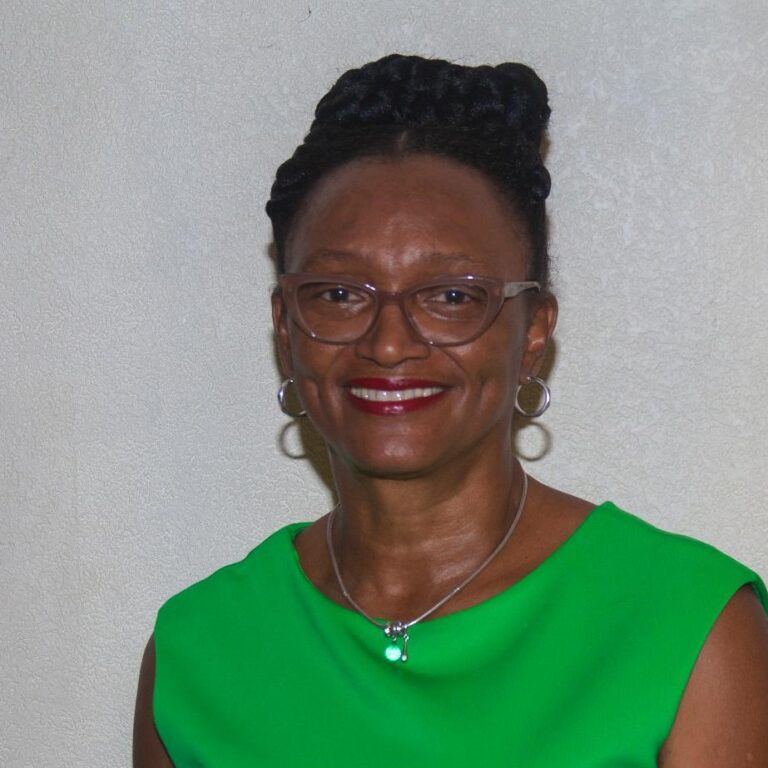 Miss. Fay Lucas JP
Director
Fay has been a member of the Board of Directors of The Clarkson Foundation from its inception in 2013. She has a passion for community service, outreach, and working towards the betterment of the less fortunate. Fay is an active member of the Lions Club of Bridgetown and a former President of the club which has afforded her an outlet to make an impact in the charitable world.
Outside of charity work, she is a former hospitality manager, spanning more than 40 years in the tourism industry and being awarded on numerous occasions for her work, including the Manager of The Year and Barbados Board of Tourism award.
Fay is a proud mother of one daughter Lian.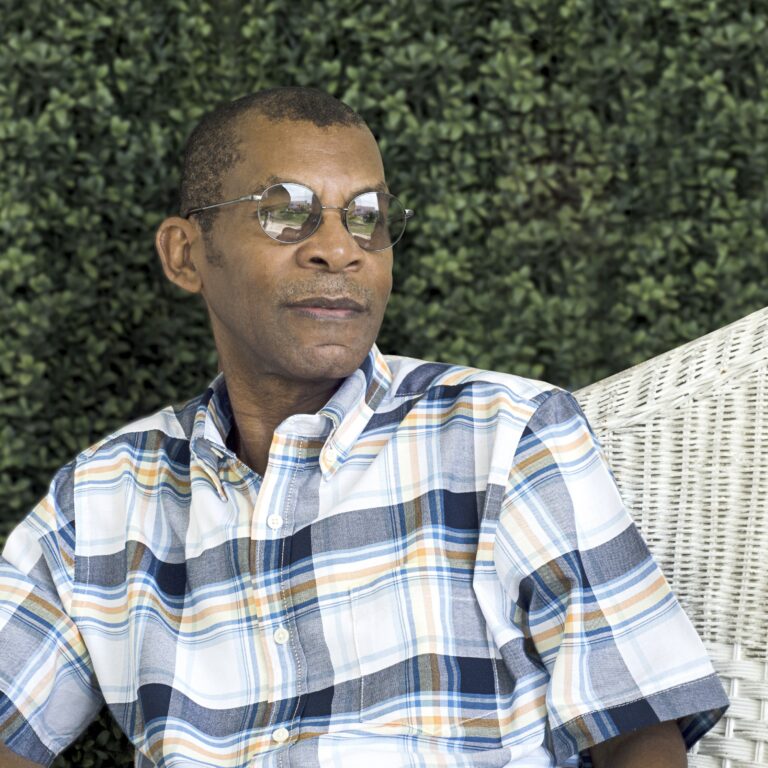 Mr. Hadford Howell MBE JP
Director
Mr. Howell has worked in the private and public sectors in UK and Barbados. He has served for 33 years in a senior capacity at a diplomatic mission in Barbados.
He currently is the appointed Chairman of a national Government agency and sits as a Director on the Board of two local charities, including Clarkson Foundation Inc.
He remains active in his local church and is married with two adult children. His interests include sports – particularly soccer and cricket, current affairs, and writes fictional novels and poetry.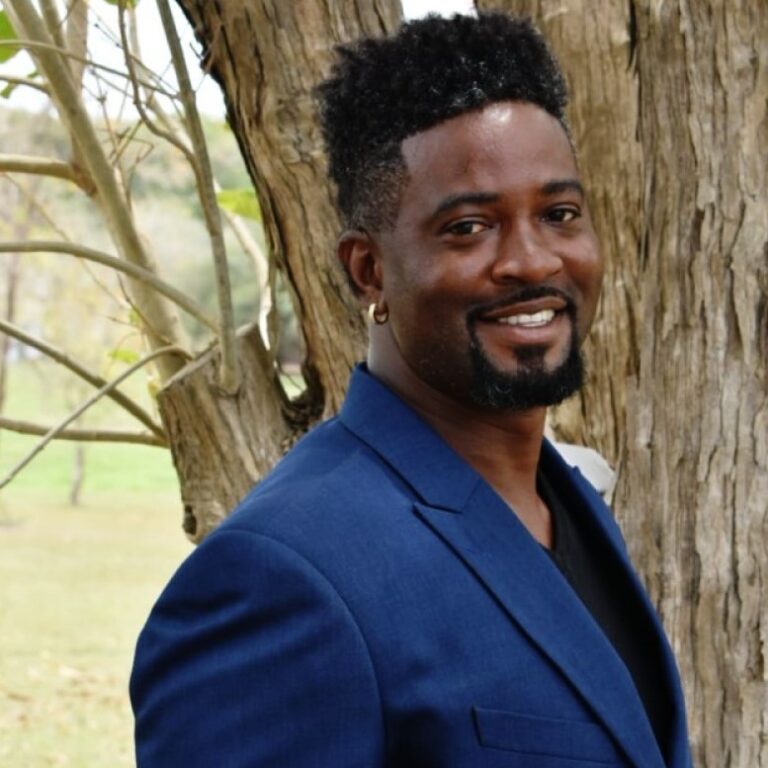 Mr. Jeff Thompson
Director
Mr. Jeff Winston Thompson is a manager in a private sector enterprise. Born and bred in St. James North, Jeff is the former Personal Assistant to the Foundation's Patron, the Honourable Edmund Hinkson, when he served as Home Affairs Minister.
Jeff has also worked in the entertainment, distribution, and banking sectors and has held a management position in the private security industry.
An aspiring FIFA referee, Jeff is a community worker and a former member of the Lions movement. Jeff is married to Janelle and is the father of a daughter.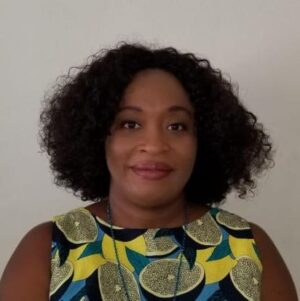 Mrs Karen Jordan JP, MA
Director
Karen Jordan is a Director and the Secretary of the Clarkson Foundation. She has been an active futures trader for twenty years and is the former managing director of IQS Capital Management, Ltd.
Mrs Jordan holds degrees in International Politics from Beijing University, People's Republic of China, and Chinese Studies from the School of Oriental and African Studies, University of London, United Kingdom. She is fluent in Mandarin Chinese.
Karen is passionate about Barbados and its people and lives in the SJN community with her husband Alfredo and their son.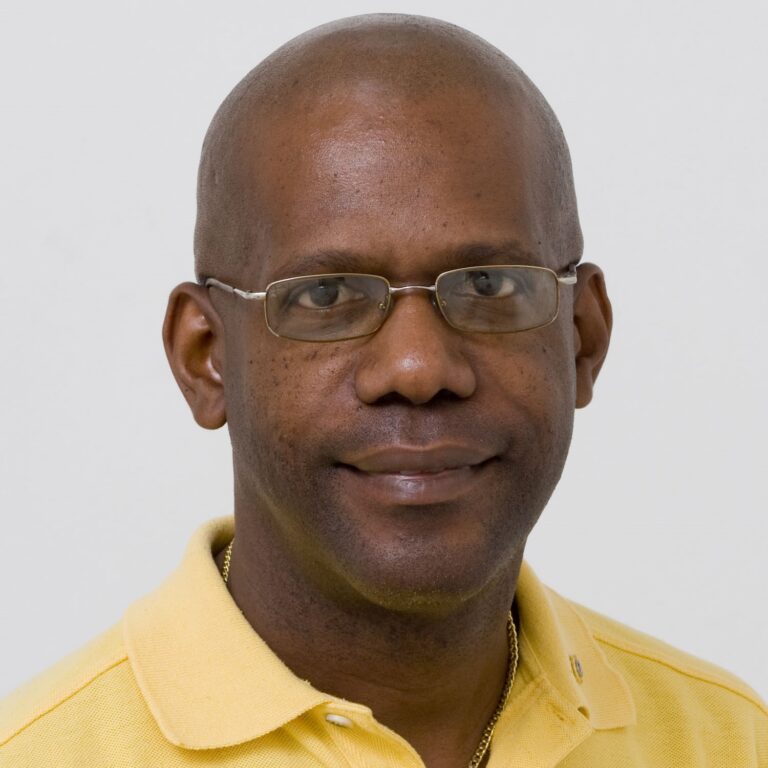 Mr Andrew Sealy BSc
Director
Andrew Sealy is a Director of the Clarkson Foundation. A former Executive Secretary of the West Indies Cricket Board, now Cricket West Indies, Andrew is passionate about all sports, but especially cricket, and has also served as a vice-president of the Barbados Cricket Association and also Spartan Club.
A journalist by profession, Andrew is now News and Sports Editor at Power Broadcasting encompassing radio stations Slam 101.1 and Y 103.3. A committed Kiwanian, he is a past distinguished president of the Kiwanis Club of Barbados South and has served as a director for a number of years. Married to Sandra for the past 35 years, they are the proud parents of two daughters Steffi and Nicole.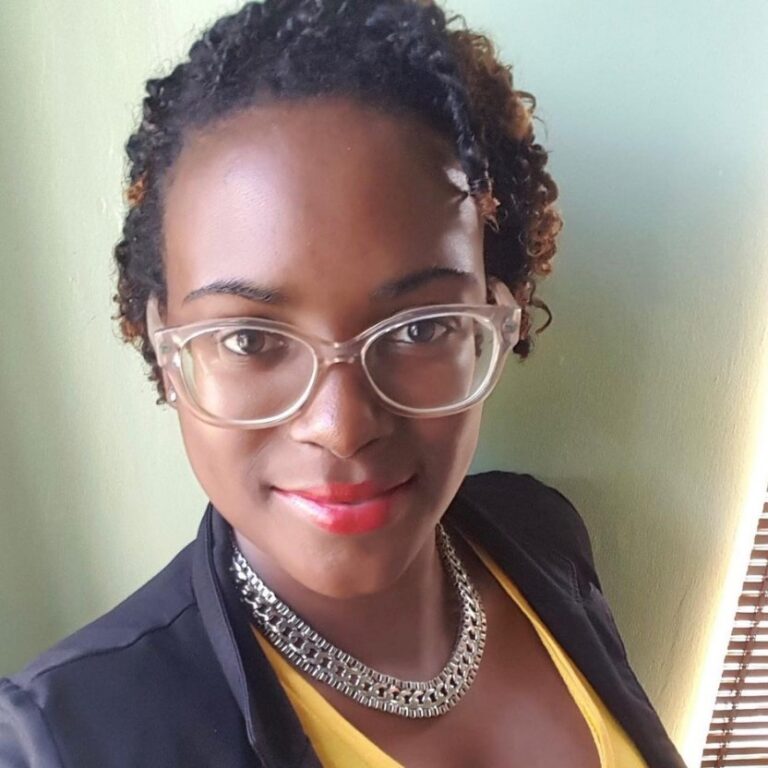 Miss Erica Hinkson MSc.
Director
Erica Hinkson is a Marketing Manager for DataLore Inc. With 10 years of Marketing Experience, she is also a Marketing Consultant for the Youth Entrepreneurship Scheme (YES). As a Marketing Facilitator, Erica presents a course entitled "Marketing Your Small Business" to entrepreneurs for the Barbados Trust Fund Limited.
She is a role model for encouraging balance in both education and personal advancement by pursuing all of your passions. It is this love that catapulted Erica into starting her own marketing consultancy a few years ago.
Erica is currently pursuing her Masters in Marketing at the University of the West Indies Cave Hill Graduate Studies.
She strives every day to live her best life, and advocates for everyone, whether young or mature, to do the same!
Erica is the proud mother of a daughter, Sydney.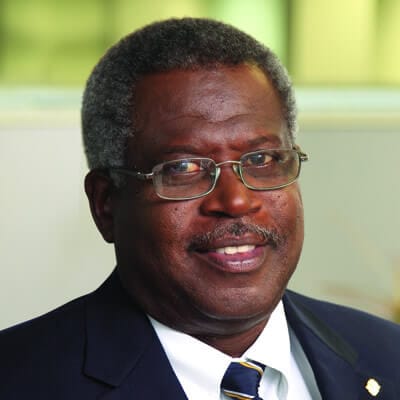 Mr William Layne
Director
Mr William Layne is a Chartered Accountant and retired Permanent Secretary in the Ministry of Finance. He is currently a director of a number of corporate entities. A graduate of the University of the West Indies and Algonquin College, Ottawa, William has a keen interest in empowering disadvantaged communities.
A lover of cricket, Mr Layne assists in the administration of the sport at the local level.
Married to Ethrel, William is the father of an adult son.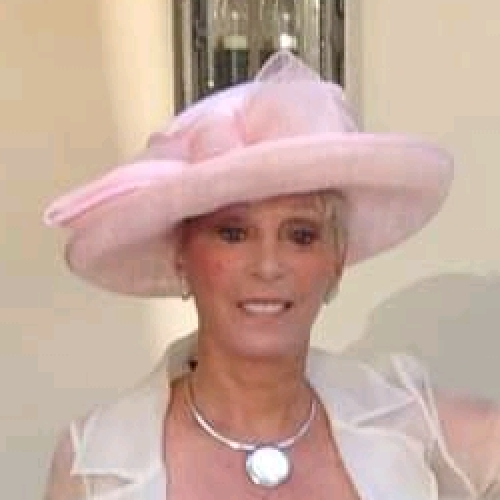 Lady Carol Caffyn-Parsons
Director
Lady Carol Caffyn-Parsons is a British citizen who has been a resident and friend of Barbados for many years. She is the owner and director of many business enterprises and ventures in the United Kingdom. Lady Carol has been the driving force behind the construction and development of many business parks in the United Kingdom.
She is an avid sports enthusiast of horse riding, golf, water skiing and tennis, she is also an international horse judge.